Post by Bonobo on Oct 25, 2016 22:20:13 GMT 1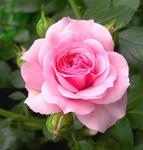 Yes, please do write about it. I would love to read your impressions!

As a boy, in 20th century, in communist times, I visited the USSR, Bulgaria, East Germany, Czechoslovakia, Hungary, Yugoslavia.
Hungary first. 1981. We went in our car, stayed in a rented apartment in Budapest for 10 days, I suppose. I remember Budapest was as grey and drab as Polish cities then but it was much bigger and traffic was heavier, especially on the day when Hungarians celebrated their national holiday, we got stuck for hours but at least we were able to see fireworks over the river.


Shops were full of goods, I still remember a dozen brands of soap on shelves, all in glossy packets, sth unthinkable in crisis-struck Poland. We dined at restaurants, using our traveller`s food vouchers, I remember eating fried pork chop with potatoes every day, a typical Polish dish.


We left our car in front of the block and used public transport - trams, buses and underground. Very efficient, not crowded.
We spent some time at Balaton Lake which looked like the sea to me but it was still shallow even after walking a long distance in water.
We also went to the countryside where my parents tried wines from local vineyards. I don`t know if it was famous Tokay wine. Probably not, because Tokay isn`t produced near Budapest.
We went to a local open air market where my parents sold goods brought from Poland, today I only remember giant frottee towels. There were many Poles, tourists like us, who were also selling their stuff. Individual enterprise which made up for inefficient official import/export between Eastern block countries. One time a police car appeared which caused immense panic among sellers, but they only pretended they were patroling the area.



All locals whom we met in Hungary were very friendly and always tried to help us with any problem. A policeman whom we asked for directions told us to follow him on his motorcycle. Only in one case a Hungarian lady seemed upset, it was in a voucher restaurant, I guessed she was saying sth like: what, those Poles again, after she heard us speaking Polish ...



My sister bought herself a single record Just Like Starting Over by John Lennon, I remember listening to it many times later on, very nice music. Today it is in my own collection.



My surprises
The apartment block where we lived had an entry phone installed. It was rare in Poland, then, so I played with the device until one tenant went down to rebuke me in a humorous tone.
My father, under usual travel stress, forgot to lock the car so it remained open for a few days in the parking site but nothing bad happened. Parents were visibly impressed.


There were insect screens installed on all windows, even balcony doors, in the apartment. Very useful. Absolute novelty to me.
Orange juice which was commonly available tasted like orange juice, not like sour chemical.


After one trading day in the market, my mother bought a plait of garlic heads and another one of hot peppers. Seeing our surprised looks, she explained she had been dreaming about such decoration for her kitchen for years. Indeed, I could see those plaits hanging from the ceiling for many months later on. Peppers, more durable, hang even for years.