Post by Bonobo on Feb 4, 2017 17:02:20 GMT 1
In another thread a few years ago I wondered why they sell so many pictures and statues of Jewish bankers/businessmen counting money. I had no idea why.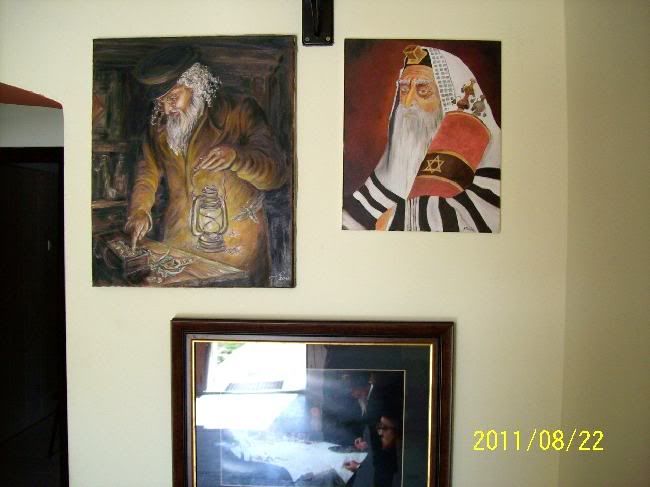 I learnt recently that hanging such a picture on the wall in your house will bring it financial prosperity. I see more and more of them in people`s homes.
Read more
www.luckyjews.com/good-luck-jews/
Poles sell them even in US
www.ebay.com/itm/PICTURE-OF-JEWISH-MAN-COUNTING-COINS-MONEY-FOR-LUCK-NOT-ABLE-TO-FIND-IN-STORES-/230859692072
For some it is a harmful stereotype.

As a bat-mitzvah certified Jew, I found this all kind of offensive at first: I mean, it's pretty weird how in a place where millions of Jews were murdered, a stereotypic and inanimate version now thrives amongst horseshoes, rabbits' feet, four-leaf clovers and the act of spitting over your shoulder if a black cat crosses your path.

Curious if others felt as weird about these statues as I did, I gave Abraham Foxman a call. He's the director of the Anti-Defamation League (ADL), an organization that aims to fight anti-Semitism in the U.S. and abroad. Foxman can't call for the banning of the statues. That would be undemocratic. He told me all he can do is ask Polish leaders to implement a better Jewish education program, which he told me he does to no avail.

"How many Jews were handed over to the Nazis because of the belief that Jews have money and if you get rid of the Jews you can take their gold or whatever?" he said. "So, yeah, it's not an innocent stereotype."

The thing is, many Poles do see it as innocent — or even positive.

www.ibtimes.com/lucky-jew-statues-are-polish-figurines-symptom-anti-semitism-or-just-bad-taste-photo-1320991
www.vice.com/en_ca/article/hey-poland-whats-up-with-those-lucky-jew-statues

Polonsky estimated that between 25 and 30 percent of Poles have traditional or modern anti-Semitic views (anti-Semitism linked to religion) but that the large majority of the population regards anti-Semitism as shameful.

"Of the countries of East Central Europe, Poland has made the most successful transition to a market economy," the professor pointed out. "Because of this, anti-Semitism has been marginalized."

Kenney also disputed that the "Lucky Jew" statues are a symptom of anti-Semitism in Poland.