Post by Bonobo on Oct 5, 2010 21:06:41 GMT 1
10 percent support for rebel MP's party?
05.10.2010 11:38

Liberal politician Janusz Palikot has hopes that his new "Modern Poland" party will take 10 percent of the ballot, putting a dent in the electorate of both the ruling Civic Platform as well as the Democratic Left Alliance.

Following a congress held on Saturday in which Palikot announced that he would be leaving the Christian Democrat Civic Platform to set up his own, more liberal party, the politician has given an interview with Gazeta Wyborcza in which he outlines the party's plans.

There are to be 16 regional meetings which aim to discuss the party's eventual programme and to rally for support. A congress in November is to decide on the party's governing body, with regional structures to be in place by the end of the year.

Rumours abound that Ryszard Kalisz, a prominent member of the Democratic Left Alliance who attended Saturday's congress, is to be named as the new party's secretary. "I won't confirm or deny that," Palikot told the paper, although he admitted that a secretary has been chosen and will be announced shortly.

Asked on what the party will aspire to, Palikot said that "I want to create a light party which will have a dozen or so goals to achieve, [rather than discuss] great ideology."

In Palikot's view, there is no clear division between the Church and state in Poland. His new Movement for a Modern Poland, he said at Saturday's congress, wants to fight with what he describes as 'the imperialism of the Church'.

The policies of the new party include an end of religious instruction in schools and of state subsidies for church institutions, free access to contraceptives and registration of same-sex partnerships.

High ranking politicians in Civic Platform have commented on Palikot's decision to leave the party, acknowledging that the ruling party could suffer as a result if Palikot's "Modern Poland" were to field its own candidates in next year's parliamentary elections.

"Palikot was our leftist face," Tomasz Tomczykiewicz, head of Civic Platform's parliamentary club told Gazeta Wyborcza, adding that the party "will fight for centre-left voters."

Talking to Polish Radio, leftist MEP Wojciech Olejniczak called Janusz Palikot "a cunning fox," a reaction to the congress on Saturday where the Civic Platform rebel voiced political slogans commonly associated with the left, according to Olejniczak.

"I think that more [we see of] Palikot, the better it will be for the left. Thanks to Palikot's slogans, more people will become closer to the left," Olejniczak said.
Janusz Palikot:
As a political clown:
pitbul.pl/fmfiles/pawo_240407_a9.jpg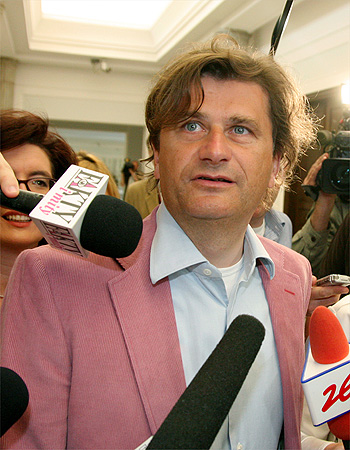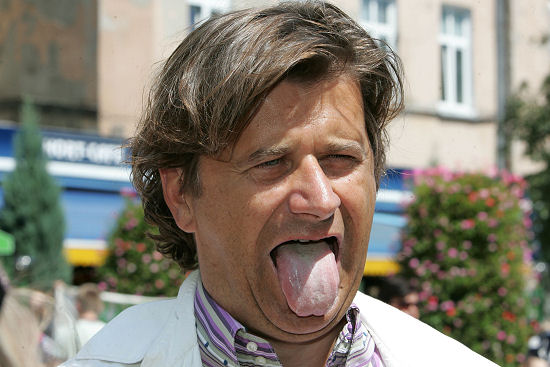 As a clownish politician:
How do his political opponents see him?