Post by Bonobo on Dec 21, 2018 23:20:29 GMT 1
polandin.com/38104039/touring-festival-celebrates-magician-of-lublin

Touring festival celebrates 'Magician of Lublin'
sd/rg 18.07.2018, 14:04

Circus artists, musicians, actors and other stage performers have come together in eastern Poland to celebrate the works of Polish-born Jewish writer in Yiddish, Isaac Bashevis Singer.

Mr Singer was born in 1902 near the Polish capital Warsaw and in 1935, four years before the German Nazi invasion of Poland, emigrated to the US. He was awarded the Nobel Prize in Literature in 1978.

The "Grodzka Gate − NN Theater" center that organizes the festival says "his books bring us back to the magical universe of small towns, inhabited by demons, sages and ordinary people, with their daily joys and sorrows. We will not find this word anymore, it was gone with the tragic disappearance of Polish Jews during the WWII."

The theme of the festival revolves around the main hero of one of Mr Singer's book, "The Magician of Lublin," a circus artist traveling through towns with his show. The story is set in late 19th century Poland, then under Russian rule. The main character is from Lublin, who travels around Poland to perform before audiences.

"We want to follow him [The Magician of Lublin] with our international and interdisciplinary artistic troupe in order to revive for a while this lost multicultural world," writes Grodzka Gate − NN Theater on its website.

Artists set off on the tour of the Nobel laureate's stories for the first time in 2010. At the time they visited four cities. This year they are performing in 11 cities before ending the performance in the eastern Polish city of Lublin.

Performers including jugglers, dancers, musicians, actors, mimes, tightrope walkers, and hula-hoop artists from Poland, the Czech Republic, Israel, Croatia, Martinique and Italy are presenting their skills on the streets, squares and markets.

"Following IB Singer's Traces 2018," festival kicked off on July 16 and will end on July 28.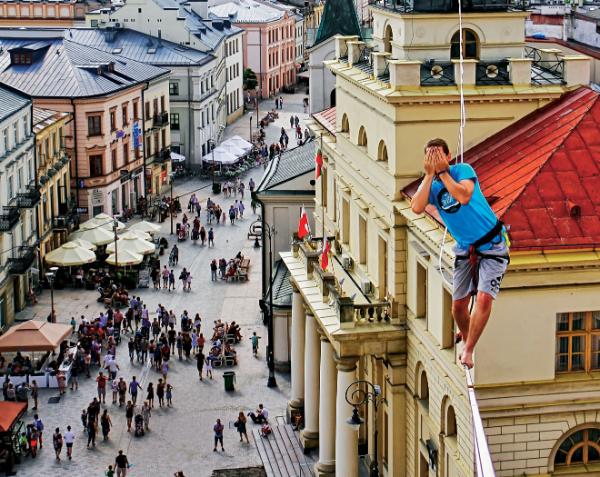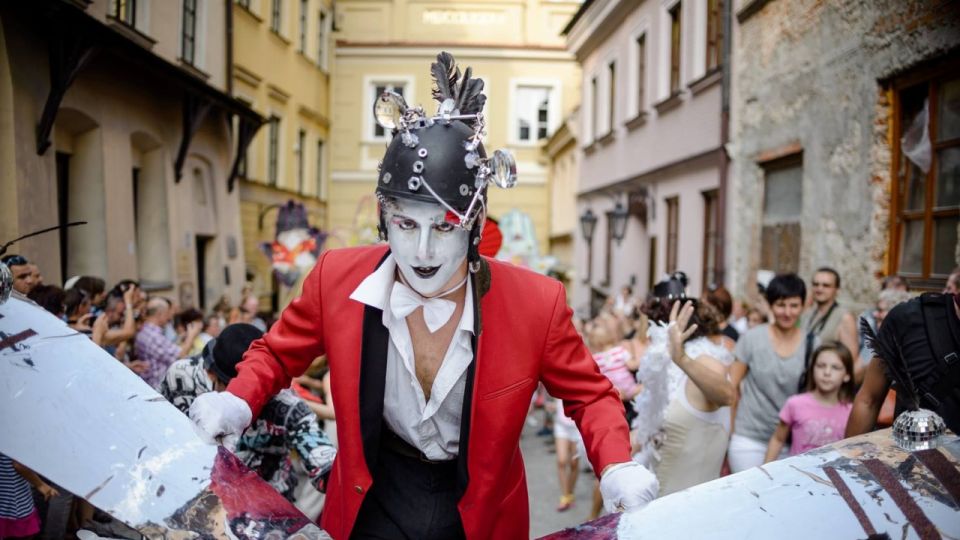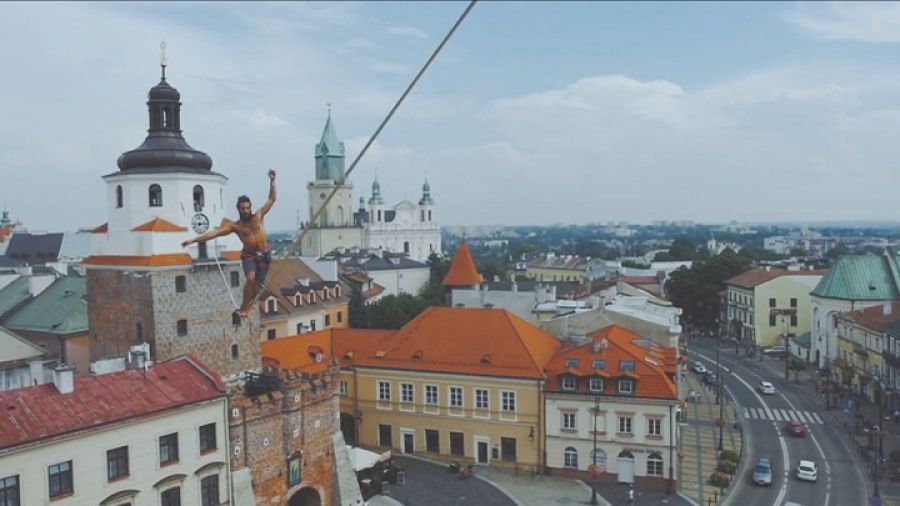 blog.rossandhelen.com/en/lublin-is-a-little-krakow/
www.polityka.pl/tygodnikpolityka/twojemiasto/1759926
,1,zawieszeni-nad-miastem.read