Post by pjotr on Jul 6, 2019 19:36:38 GMT 1
Chana Szlang Gonshor
, born in 1919 in
Warsaw
, remembers an attack by
Jewish communists
on the
Medem Sanatorium
, a
Bund
-run educational and clinical facility for children and youth at risk for tuberculosis. This is a piece of
Polish history
. The tensions, confrontations and battles between the
Jewish communists
of
the Communist Party of Poland
(Polish:
Komunistyczna Partia Polski
,
KPP
) on one side and
the Jewish socialists
of
the Bund
on the other side.
The Bund
sometimes was supported by
Polish socialist workers
of the
PPS
(
Polska Partia Socjalistyczna
,) in their confrontations with
the communists
and
National Democrats
(
Endecja
).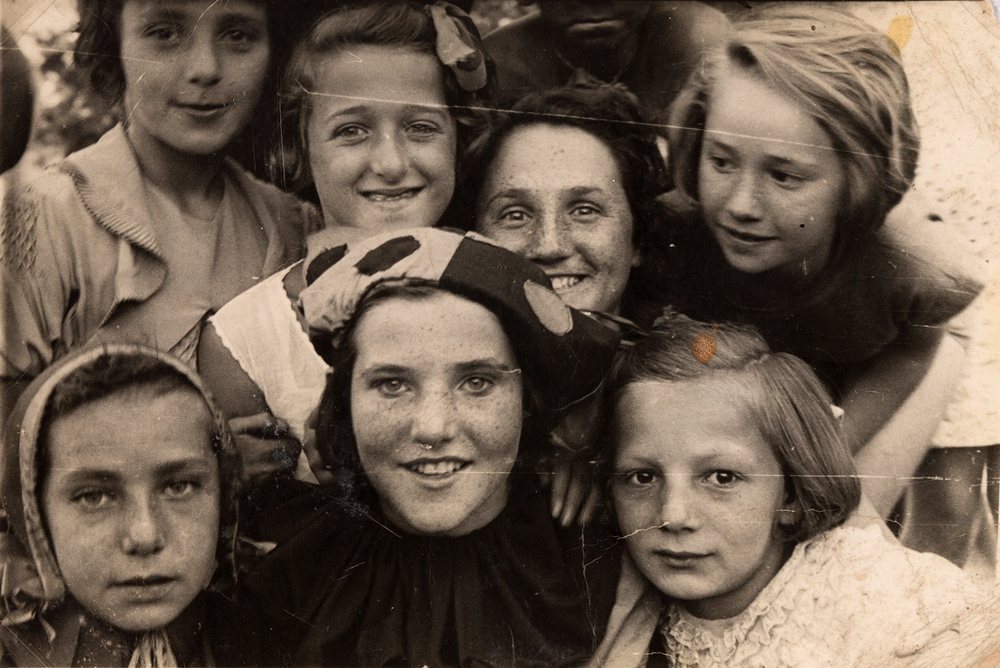 Polish Jewish children in the Medem Sanatorium in Międzeszyn, Poland
The Medem Sanatorium Educational and clinical facility for children and young adults at risk for tuberculosis. This sanatorium, which functioned in
Międzeszyn
near
Warsaw
between
1926
and
1942
, was named after
Bundist
leader
Vladimir Medem
(1879–1923), and was the best-known establishment of the
Bund
and of
TSYSHO
(the
Central Yiddish School Organization
) in
Poland
. The clinic was funded by donations from
Jewish unions
in
Poland
and
American Jewish workers' organizations
. Until 1935, public money (from municipal authorities and health insurers) also covered some of the costs. Children generally stayed for two to six months, and the waiting list for admission was long. Some children remained for more than a year, and quite a few returned for further treatment. The sanatorium accommodated an average of 140 children during the winter and about 350 in summer. After the
Germans
invaded
Poland
,
the Medem Sanatorium
was first shut down and then looted in
September 1939
. The
Bund
's underground organization decided to reopen the clinic a few months later. Despite rapid deterioration in the facility's conditions, the teachers nonetheless remained true to the educational concepts of the TSYSHO and continued to admit children; for example, 130 pupils arrived from
a Polish-language
Jewish orphanage
. The children and remaining staff were deported to
Treblinka
on
22 August 1942
.
A part of the movie de Mir Kumen On (1936) from Aleksander Ford about the Bund 'Medem Sanatorium' Educational and clinical facility for children and young adults at risk for tuberculosis in Międzeszyn near Warsaw. It is hard to watch the film if your realise that six years later these children were killed in Treblinka.