Post by Bonobo on Aug 14, 2011 23:10:27 GMT 1
This year is the 300th anniversary of first pilgrimage from Warsaw to Czêstochowa.
Thousands of people become pilgrims every year.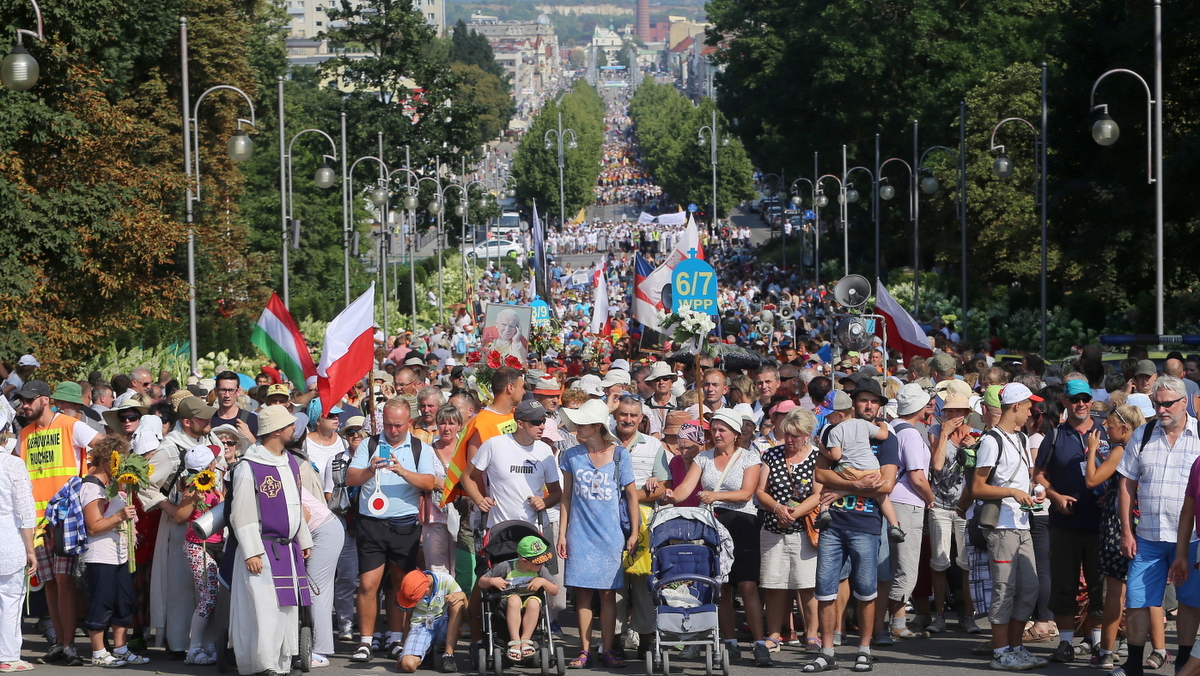 These and thousands of other photos from this year`s pilgrimage you can find here:
galeria.pielgrzymka.com/
www.women-on-the-road.com/pilgrimage-to-czestochowa-poland.html

The tradition of pilgrimages to Czestochowa, a famous Marian sanctuary (also commonly known by the name of Clara Montana, the Bright Mountain) is a long and diverse one here in Poland. The pilgrimages can take many forms, ranging from weekend group retreats where participants travel by coach and participate in some religious services to much more arduous forms.

The most characteristic form, however, are summer walking pilgrimages to the sanctuary, when people from all over the country set off to walk in organized groups to this very special place. Those also vary greatly in distance, profile, accommodation on the way. The one I've participated in five times now already (and hoping for much more) is a pilgrimage from Krakow, one of the major Polish cities. The distance is about 200km and is covered within 7 days. The pilgrimage is organized by the youth and student ministry run by Dominican friars.

Quite logically, the experience involves a lot of walking – but not an unbearable amount even for the less sports-oriented (last year I went with my toddler in a stroller – still achievable). But there's much more to do than just walk. The friars organize lectures on the way, focusing on various aspects of Catholic spirituality. There's a morning Mass and an evening Eucharistic Adoration every day as well, not to mention the Rosary while walking and a lot of vigorous singing.

Perhaps the most striking feature of such an experience, however, does not relate in itself to all the religious activities – it is the attitudes of people you inevitably meet on the way. Not only would the co-pilgrims be happy to help you in any way you needed – from sharing drinking water or carrying you backpack for a while to just being there to listen when you need it – but also inhabitants of local villages the pilgrimage passes through offer vast assistance, provide meals, places to stay overnight, places to take a shower... virtually everything a tired pilgrim needs.

Thus the way to the sanctuary becomes at least equally important to finally reaching it – another nice parable to the Christian life.

And to the technical details: the experience is pretty open to anyone who would like to participate – it is just wise to contact the Dominicans at least a week prior to the pilgrimage start (every year 3 August in the morning). Each year there are some foreign guests – from the US, France, Finland, Philippines. Just bring yourself a pair of comfortable shoes – and you can start walking. See you in Czestochowa!
Comment:

from Ohio
by: Mitch

I walked the pilgrimage in 1994 with two daughters, ages 13 and 16 from Warsaw, 275 km, and 9 days. On my route it would have been nearly impossible for a motorized wheelchair to make it. Besides walking on paved main roads, we walked dusty side roads, and through fields and forests. The day through the forest it rained heavily, all day. We walked through mud and puddles, and we froze. No way a wheelchair could have made it.

But don't give up. Make contact with a pilgrimage organizer in Poland. I'm sure there are other ways to do it, i.e., we had an ambulance accompany our group, and were offerred a ride when we could no longer walk.

Regarding technical details, we had to have a tent and sleeping bags, plus hygiene supplies, a cup, and a small wash basin. A truck transported supplies, and drivers set up tents at next sleeping location.