Post by Bonobo on Mar 2, 2013 23:47:47 GMT 1
The biggest one is in Krakow, of course.

The Christmas market in Krakow is a regular feature of the city's festive season. Traditionally, it starts in the last week of November and lasts through December 26th at least. Sometimes the organizers venture to prolong the Xmas market to January 6th, the Epiphany festival. Thus the festive shopping event may somewhat extend Christmastime in Krakow, long enough anyway - in Poland the Yuletide officially begins on December 24th and continues till February 2nd.

The Christmas market in Krakow takes place every year on the city's huge central square, Rynek Glowny, in the middle of the Old Town historic district. It's hard to trace the origin of this long tradition because the square has always been the major venue for diverse trade and the business naturally switched to Christmas-related merchandise with the approach of the festive season.

Nowadays the Krakow Christmas market materializes in late November, in the shape of scores of wooden stalls. They sell a wide range of varied Christmas decorations, gifts, toys, sweets and other foods, cards, etc. Besides shopping one can savor hot, nutritious dishes alfresco and/or help oneself to mulled wine. Another attraction is the occasional free entertainment, usually provided by children ensembles and village artists performing carols. Also local artisans, such as blacksmiths and carvers, present their crafts.

Christmas decorations on sale during Krakow's Christmastide market are mostly traditional. Notably the good old-fashioned hand-painted colorful glass baubles remain the Polish specialty. Yet shoppers craving for electronic, LED-blinking gizmos also may be satisfied.
The organizers of the Krakow Christmas market give pride of place to handicrafts. Connoisseurs should look for village pottery, embroidered tablecloths, and metalwork. Also folk art such as wooden sculptures and paintings on glass. On the other hand the range of delightful bric-a-brac is really wide.
Gourmands will find seasonal sweets, from multicolored candies to spiced nuts. Worthwhile edible souvenirs are local gingerbreads, often heart-shaped and traditionally decorated with colored frosting.
Prices are often competitive. Nevertheless aggressive bargain hunters may be disappointed.
www.krakow-info.com/Christmas-market.htm
Krakow and other cities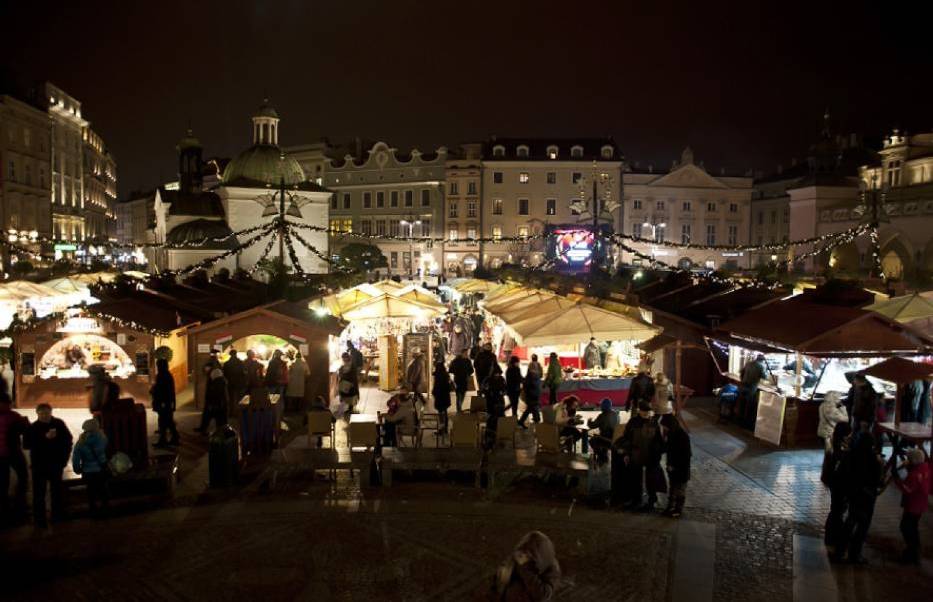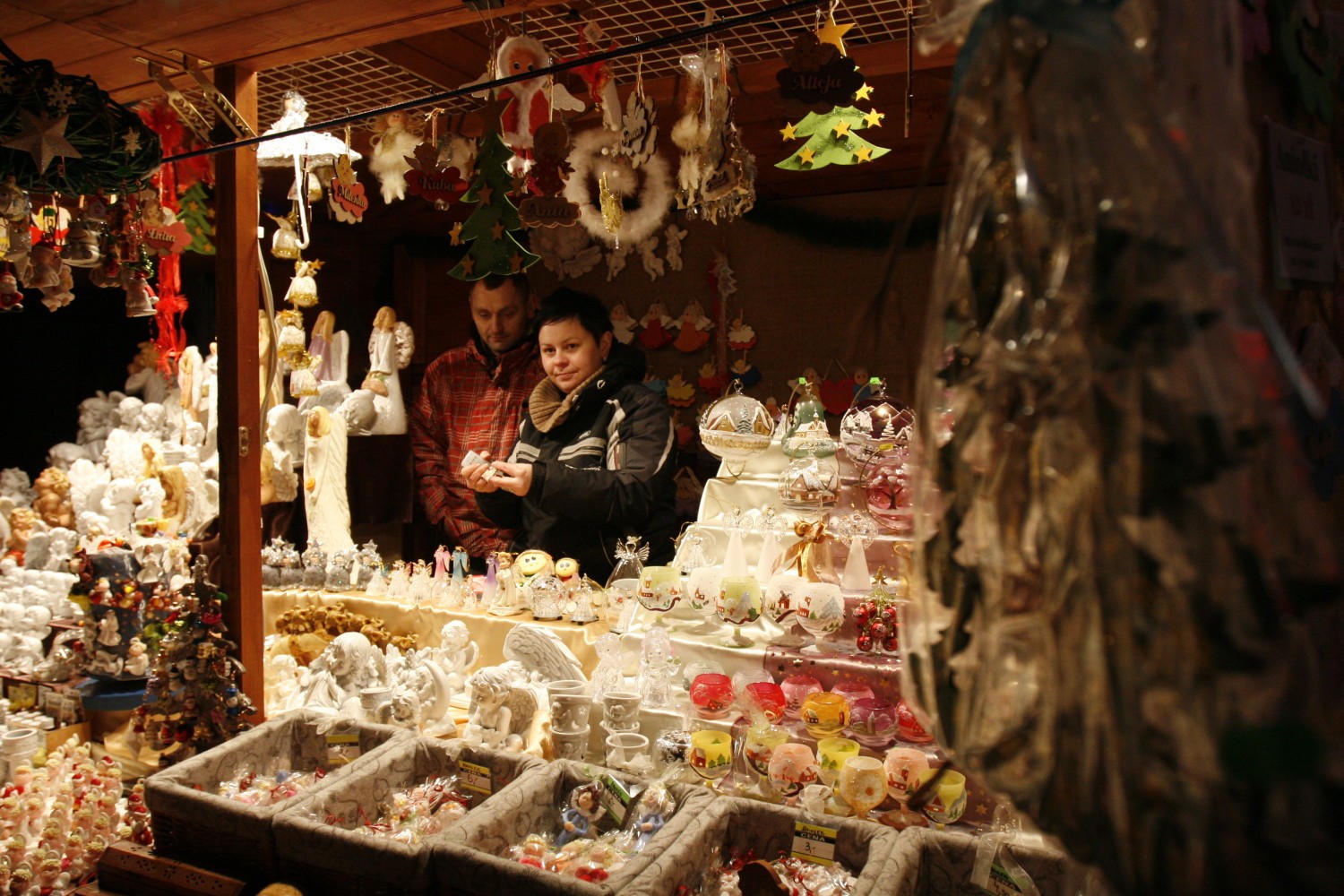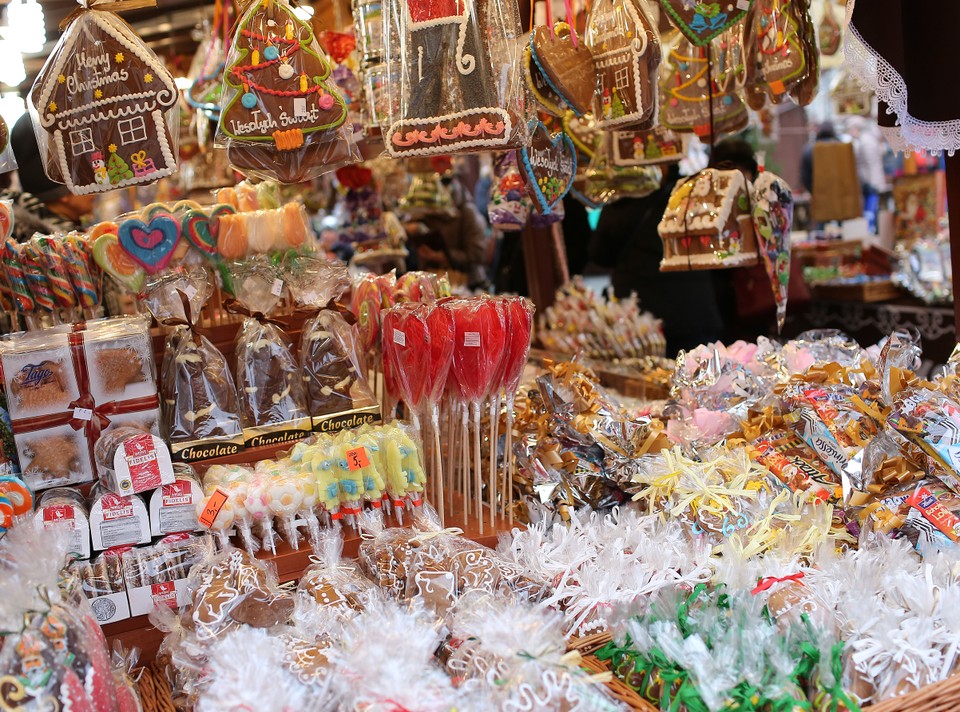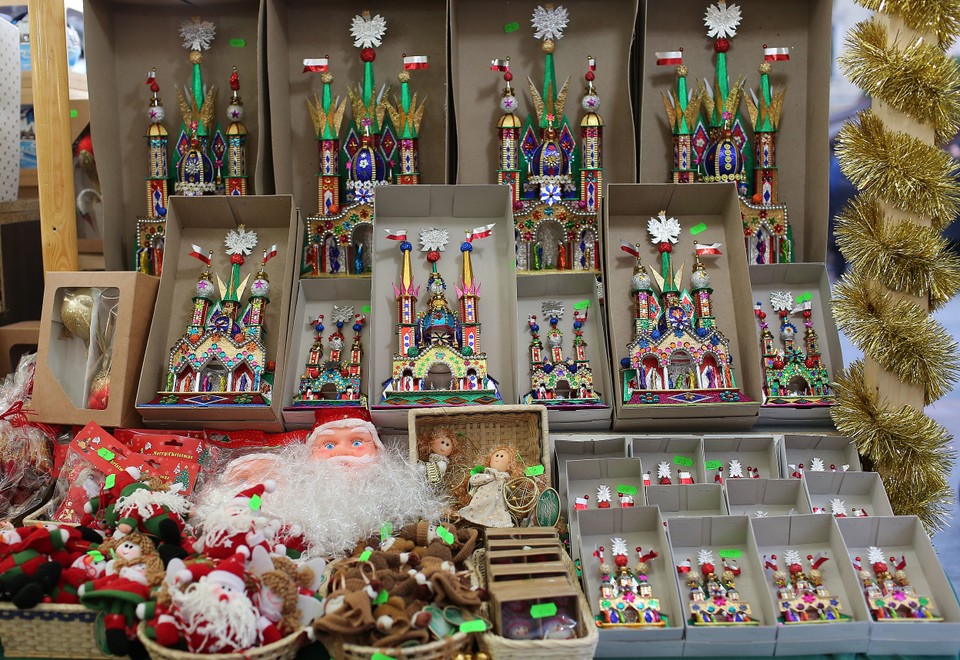 Wrocław