Post by Bonobo on Mar 5, 2013 22:49:20 GMT 1
Old silver mine in Tarnowskie Góry is a museum: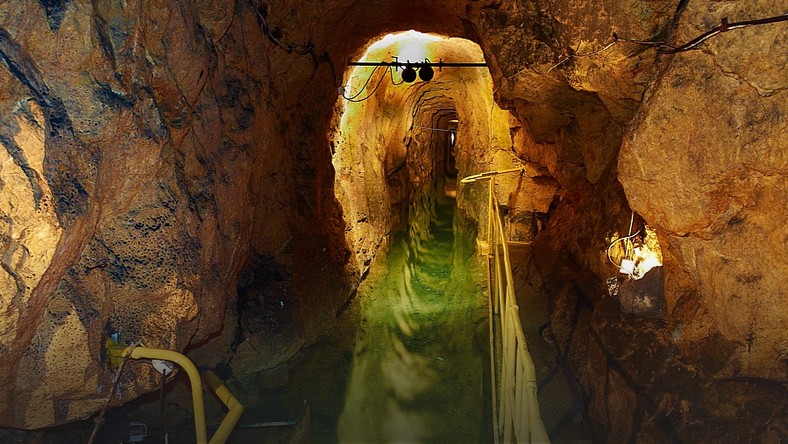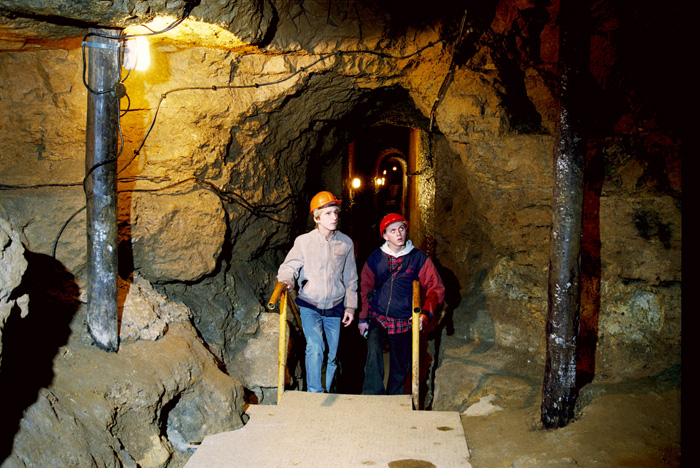 More
en.wikipedia.org/wiki/Historic_Silver_Mine_in_Tarnowskie_G%C3%B3ry
The Historic Silver Mine, (Polish: Zabytkowa Kopalnia Srebra), is a mining museum in Tarnowskie Góry, in Silesia in Poland. The mine and the neighbouring Black Trout Adit are remnants of a silver mining industry. The museum is an Anchor point on the European Route of Industrial Heritage.[1] It also joined The International Committee for the Conservation of the Industrial Heritage and the Silesian Tourist Organization.
Contents

1 History
2 Museum
3 References
4 External links

History

The region of Tarnowskie Góry is known for historic lead-ore mining. The lead-ores contain quite a big admixture of silver. That's why beginning from 1526 when the new deposits of lead (mostly galena) were found, the settle started to grow quickly. In 1526, Duke of Opole John II granted the community the status of an independent mining town. The name of the town Tarnowskie Góry has a mining genesis. The first part "Tarnowskie" comes from the name of village "Tarnowice" where deposits of lead enriched by silver were found. Currently, Tarnowice (actually Stare Tarnowice) is a district of Tarnowskie Góry. The second part of the name "Góry" means "mountains". It comes from the elevation around numerous shafts dug for silver. Mining industry had to wrestle with the problem of water flooding workings. To prevent it in 1788 the first steam engine was brought from England by count Friedrich Wilhelm von Reden. The other way to drain workings was digging adits which piped the water using the difference of level. There were 8 adits in Tarnowskie Góry. A 600-meter-part of one of them is available for tourists–Black Trout Adit. The lead-ore mining in Tarnowskie Góry stopped in 1912 because of resource shortage. However, a huge amount of past mining traces is left, both underground and overground.
Museum

The mining industry ceased in 1912, leaving underground 150 km of adits and galleries. The Black Trout Adit, part of the Deep Adit Fryderyk, was the first to be exploited for tourism. In 1957, it was opened as a 600 metre long boat tour. The Historic silver mine opened in 1976. The visit in Historic Silver Mines starts in an interactive museum where tourists get the knowledge of methods of silver, lead and zinc ore extraction as well as underground mine drainage. Then tourists go underground. The trail is 1,749 meters long; 270 meters are travelled by boats.[1]

Outside the buildings of Historic Silver Mine there is an Open Air Steam Engine Museum. The new attraction of the museum is a small narrow-gauge railway line which gives children unforgettable memories.[2]