Post by pjotr on Jun 2, 2014 23:34:42 GMT 1
What is journalism?Journalism in the 20th century
Journalists from various media gather at the weekly Wprost office in Warsaw, Poland, Wednesday, June 18, 2014.
Journalism in the 20th century was marked by a growing sense of professionalism. There were four important factors in this trend: (1) the increasing organization of working journalists, Journalism in the 20th century was marked by a growing sense of professionalism. There were four important factors in this trend: (1) the increasing organization of working journalists, (2) specialized education for journalism, (3) a growing literature dealing with the history, problems, and techniques of mass communication, and (4) an increasing sense of social responsibility on the part of journalists.specialized education for journalism, (3) a growing literature dealing with the history, problems, and techniques of mass communication, and (4) an increasing sense of social responsibility on the part of journalists.
The growing complexity of news reporting and newspaper operation required a great deal of specialized training. Editors also found that in-depth reporting of special types of news, such as political affairs, business, economics, and science, often demanded reporters with education in these areas. The advent of motion pictures, radio, and television as news media called for an ever-increasing battery of new skills and techniques in gathering and presenting the news. By the 1950s, courses in journalism or communications were commonly offered in colleges.
By the late 20th century, studies showed that journalists as a group were generally idealistic about their role in bringing the facts to the public in an impartial manner. Various societies of journalists issued statements of ethics, of which that of the American Society of Newspaper Editors is perhaps best known.
Present-day journalism
Although the core of journalism has always been the news, the latter word has acquired so many secondary meanings that the term "
hard news
" gained currency to distinguish items of definite news value from others of marginal significance. This was largely a consequence of the advent of radio and television reporting, which brought news bulletins to the public with a speed that the press could not hope to match. To hold their audience, newspapers provided increasing quantities of interpretive material—articles on the background of the news, personality sketches, and columns of timely comment by writers skilled in presenting opinion in readable form. By the mid-1960s most newspapers, particularly evening and Sunday editions, were relying heavily on magazine techniques, except for their content of "
hard news,"
where the traditional rule of objectivity still applied. Newsmagazines in much of their reporting were blending news with editorial comment.
The 20th century saw a renewal of the strictures and limitations imposed upon the press by governments. In countries with communist governments, the press was owned by the state, and journalists and editors were government employees. Under such a system, the prime function of the press to report the news was combined with the duty to uphold and support the national ideology and the declared goals of the state. This led to a situation in which the positive achievements of communist states were stressed by the media, while their failings were underreported or ignored. This rigorous censorship pervaded journalism in communist countries.
Whereas
traditional journalism
originated during a time when information was scarce and thus highly in demand,
21st-century journalism faced an information-saturated market in which news had been, to some degree, devalued by its overabundance
. Advances such as satellite and digital technology and the Internet made information more plentiful and accessible and thereby stiffened journalistic competition. To meet increasing consumer demand for up-to-the-minute and highly detailed reporting, media outlets developed alternative channels of dissemination, such as online distribution, electronic mailings, and direct interaction with the public via forums, blogs, user-generated content, and social networking sites such as
MySpace
and
Facebook
.
Celebrity journalism
, focusing on the lives of well-known individuals, also became more popular as weekly tabloid-style magazines such as Us Weekly increased in both number and sensationalistic content.
Abstract
The history of
journalism
in elective democracies around the world has been described as the emergence of a professional identity of journalists with claims to an exclusive role and status in society, based on and at times fiercely defended by their
occupational ideology
. Although the conceptualization of journalism as a professional ideology can be traced throughout the literature on journalism studies, scholars tend to take the building blocks of such an ideology more or less for granted. The ideal-typical values of journalism's ideology are operationalized and investigated in terms of how these values are challenged or changed in the context of current cultural and technological developments in schools of journalism and in debates and journalist trainings. It is argued that multiculturalism and multimedia are similar and poignant examples of such developments. If the professional identity of journalists can be seen as kept together by the social cement of an occupational ideology of journalism, the analysis of such education, debates and articles about the role and place of journalism shows how journalism in the self-perceptions of journalists has come to mean much more than its modernist bias of telling people what they need to know.
Poland
At present, standards accepted by professional associations emphasize objectivity in reporting, but the culture of journalism in
Poland
remains highly partisan. Public media coverage preceding
October 2011
parliamentary elections was reasonably balanced, especially when compared with the 2010 presidential election period. In February, the government had amended its freshly adopted electoral code to level the playing field for all candidates by banning paid campaign advertisements on radio and television, as well as posters or billboards exceeding two square meters in size. After the amendment was contested by deputies from PiS, the Constitutional Tribunal agreed that the ban would violate principles of free speech, and it was withdrawn.
Polish print media
and
radio outlets
are predominantly private and highly diversified, and a number of national dailies have been launched in recent years. According to the European Journalism Centre,
German and other foreign owners control approximately 80 percent of the Polish media market
. The only major domestic competitor is
Agora SA
, with an
18.3 percent share
. The public television broadcaster
TVP
and its four channels remain
a major source of information for most citizens
. It has been reported that only one in three households actually pays the mandatory subscription fee collected from radio and television owners to support public broadcasting. Draft changes to the fee system under consideration at the end of 2011 would assume that any household with electricity has a television, radio, or computer and must pay the subscription fee.
Since 2009
, many media companies have been forced to cut spending and lay off employees due to financial constraints.
Poland's television advertising market remained weak in 2011
, but digital advertising continued to grow and bring income to media companies.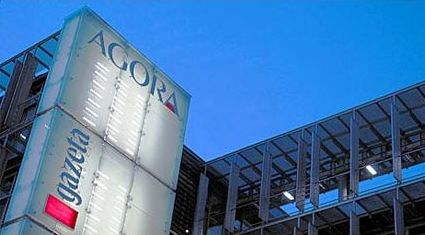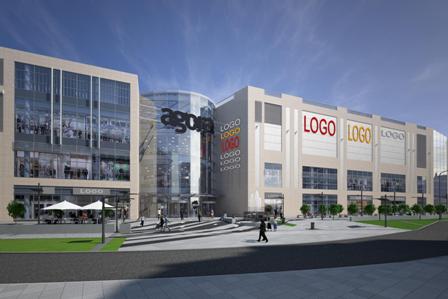 Roughly
65 percent of the population
had regular internet access in
2011
, and the medium is not restricted by the government. However, a
2011
case against blogger-journalist
Łukasz Kasprowicz
raised new questions about
freedom of expression in the Polish blogosphere
. In January, a court found
Kasprowicz
guilty of
defaming the mayor of Mosina
, a town near
Poznań
in
western Poland
. He was ordered to perform 300 hours of community service, apologize to the mayor in writing, and pay a fine of
500 złoty
($170) to
the Polish Red Cross
. The court also banned
Kasprowicz
from working as a journalist for one year. In June, a higher court reversed the January decision and acquitted Kasprowicz.
The judge in that ruling noted that public figures must tolerate even harsh criticism from citizen journalists
, provided the opinions involve the public activities of a public official and are expressed to serve a public interest.
Polish blogger-journalist Łukasz Kasprowicz
In
July 2011
Foreign Minister
Radosław Sikorski
initiated a defamation case against the online versions of the tabloid
Fakt
and the business daily
Puls Biznesu
. Articles about
Sikorski
in
December 2010
had elicited offensive and
anti-Semitic remarks
from some readers, which remained visible in the comments sections of both sites for several months. In
May
, the publications apologized to
Sikorski
and removed the comments that directly pertained to him a
nd his wife, but Sikorski continued to press his case for 20,000 złoty ($6,750), arguing that editors should have removed the comments much earlier. Sikorski
also wanted such websites to require users to provide identifying information to administrators before commenting.
Present
The installation of
democracy in Poland
in
1990
was, for obvious reasons, the main reason for the introduction of freedom of expression and press in
Poland
. The freedom of speech was first written into
Polish law
in
1992
through the Little Constitution, the predecessor to today's Polish Constitution, which was
effective 1997
. The Little Constitution declared Poland as a parliamentary system. This freedom of speech clause allowed Poles "
to hold opinions and to receive and impart information and ideas without interference by public authority and regardless of frontiers
."
As shown in the introduction,
Poland
is rated very highly for its free speech. It is not simply enough to have a right written into law; it must to upheld and practiced. If
Poland
writes that it country allows free speech, it must be prepared to hear and see speech it doesn't like. If it only expects positive and supportive speech,
Poland
is aligning itself with beliefs of its communist days.
One of the most controversial laws
Poland
upholds is banning offenses towards religious feelings or sentiment. The law is most readily used against artists, who thrive under freedom of expression. The protection of the majority's Catholic believes stemmed from censorship against its attempted press.
Poland
has no official religious, but its population is mostly homogeneously Catholic.
Article 196
of the Penal code reads, "
anyone found guilty of offending religious feelings through public calumny of an object or place of worship is liable to a fine, restriction of liberty or a maximum two year prison sentence
.[m]"
International standards on freedom of expression are violated with this act, because of how vague "
offending feelings
" is and how sweeping the legal standing on this can be, it is dangerous to free speech.
Recent events have led to landmark judgments surrounding this law. In
2007
, musician
Adam Darski
was arrested by
Polish police
for offending Catholics at a show. During his concert, he described
the Catholic Church
as "
the most murderous cult on the planet
," after
tearing a Bible
. In
2012
, the
Polish Supreme Court
was examining his intent, and ultimately concluded it was artistic expression, not purposeful offense. The supreme court was asked how Darski could be "
offending religious feelings
" if most of Behemoth's fans expected theatrical sacrilege, since he'd been preforming similar acts for two years previously, building a reputation around this. [n] The fact that the case was dismissed displays a growing realization and commitment to free speech.
Musician Adam Darski
Another instance of offending religious feeling comes through in the
2012
fining for
Polish pop star
Dorota Rabczewska
for
discrediting the bible
. According
the Associated Press
in a
2009 interview
, "
Rabczewska said she doubted the Christian holy book because it's hard to believe in something that was written by someone drunk on wine and smoking some herbs
." [o] At first it can be questioned why she did not face jail time, like
Darski
, but when the fact that she is listed as one of the ten most influential women in the country by
CNN
, it become clear her fame caused her to have a lesser charge. This continued dispute over expressive and opinionated speech shows that
Poland
still must adapt to be completely open to free speech.
Polish pop star Dorota Rabczewska
Source:
freespeechfreepress.wordpress.com/europe/poland/