Post by pjotr on Dec 28, 2016 14:36:42 GMT 1
Foreign relations of Poland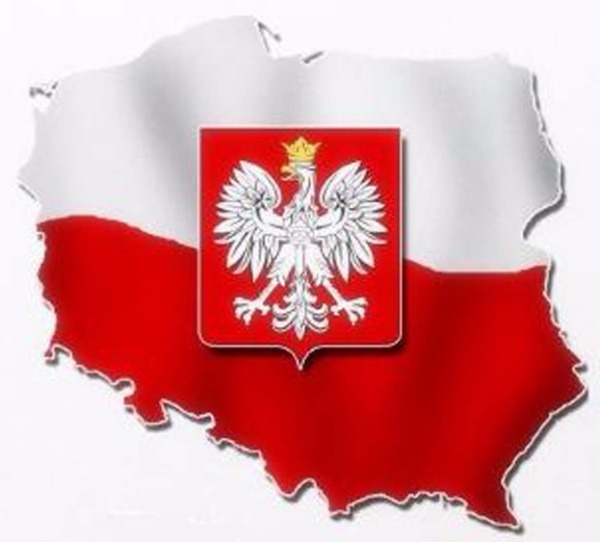 The Republic of Poland is a Central European country and member of the European Union and NATO, among others. In recent years, Poland has extended its responsibilities and position in European and Western affairs, supporting and establishing friendly foreign relations with both the West and with numerous European countries.
Integration with the West and Europe
After regaining independence in 1989, Poland has forged ahead on its economic reintegration with the Western world. Poland also has been an active nation in advocating European integration.
In 1994, Poland became an associate member of the European Union (EU) and its defensive arm, the Western European Union (WEU). In 1996, Poland achieved full OECD membership and submitted preliminary documentation for full EU membership. In 1997, Poland was invited in the first wave of NATO policy enlargement at the July 1997 NATO Summit in Madrid, Spain. In March 1999, Poland became a full member of NATO. Poland promoted its NATO candidacy through energetic participation in the Partnership for Peace (PfP) program and through intensified individual dialogue with NATO. Poland formally joined the European Union in May 2004, along with the other members of the Visegrád group.
Poland was a part of the multinational force in Iraq.
Establishing relationships with European countries
The collapse of the Soviet Union led to the establishment of seven new sovereign states in Poland's immediate neighborhood (Latvia, Lithuania, Estonia, Belarus, Ukraine, and Russia), of which Lithuania, Belarus, Ukraine, and Russia (through the Kaliningrad Oblast) border Poland. Poland has actively pursued good relations with all its neighboring countries, signing friendship treaties replacing links severed by the collapse of the Warsaw Pact. The Poles have forged special relationships with Lithuania and particularly Ukraine in an effort to firmly anchor these states to the West.
Due to its tragic historical experience with a repeating pattern of disloyal allies and simultaneous aggression of powerful neighbors (e.g., Partitions of Poland, Second World War), Polish foreign policy pursues close cooperation with a strong partner, one apt enough to give strong military support in times of critical situations. This creates the background of Poland's tight relations with the USA and their sensitivity in relations towards its partner within the European Union, Germany. At the same time, the equally burdened attitude towards Russia results in very tense diplomatic relations, which have been constantly worsening since Vladimir Putin's rise to power. This is an important factor for the special attention Poland pays to the political emancipation of all its Eastern neighbors: Lithuania, Belarus and Ukraine.
Source
:
Wikipedia
Former Civic Platform government
In foreign policy, Poland continued to attempt to increase its influence in the EU as an advocate of deeper European integration. The government had successfully strengthened regional alliances and become a recognized leader of the grouping of new member countries on many significant European issues. Warsaw's enhanced cooperation with the other Visegrad Group countries (the Czech Republic, Hungary, and Slovakia) gave that leadership role additional impetus. Finally, the government fought hard in Brussels to keep substantial EU funds flowing to Poland.
Russia's annexation of Crimea and its intervention in Ukraine caused significant unease in Warsaw, with hawkish policy proposals regarding Russia being formulated and, to a certain degree, implemented. Poland championed the strengthening of NATO's defenses and the imposition of tough sanctions on Russia. At home the government assigned more urgency to projects designed to reduce Polish dependency on Russian energy resources. It also took steps to boost its military capabilities. Moreover, Warsaw sped up its bid to acquire its own missile-defense system compatible with the one being constructed by NATO. During his visit to Warsaw, U.S. Pres. Barack Obama pledged to ask the U.S. Congress for $1 billion to pay for a larger troop presence in central Europe while Polish Pres. Bronislaw Komorowski promised that Poland would increase defense spending to 2% of GDP. Nevertheless, Obama's announced initiatives fell short of Poland's desire to host a substantial U.S. force permanently. Meanwhile, bilateral Polish-Russian relations significantly deteriorated, and hopes faded for a meaningful reconciliation after the 2010 plane crash that killed Polish Pres. Lech Kaczynski.
Despite its resilience in the face of a global economic crisis, the Polish economy had slowed substantially in 2012–13, but in 2014 it rebounded, and a recovery was under way. Labour-market conditions improved, but unemployment remained high, at 9.8%. Inflation stayed subdued, at 0.9%. The Polish financial market was resilient to geopolitical tensions surrounding developments in Ukraine, and only limited capital outflows were recorded. Poland's current-account balance improved, narrowing to its lowest level in more than 15 years. Overall, the Polish economy registered healthy GDP growth, estimated at 3.3%, and remained one of the bright spots in terms of economic development on the European continent.
Michael Wyganowski
Executive Director, Center for European Policy Analysis. Encyclopedia Britannica