Post by Bonobo on May 8, 2017 20:43:20 GMT 1
Funny. I saw tears of joy after Hollande was elected President of France in 2012. Poeple were so hopeful about his presidency. When he hadn`t fulfilled his promises, the support for him decreased so much he decided to give up the next term.
Prophetic article from 2012
www.economist.com/node/21554548

Yet, in reality, the French vote was not simply a rejection of austerity. Voters were fed up with job losses and the recession, certainly. But they were even more fed up with Mr Sarkozy. Mr Hollande promised them both a "normal" presidency, free of Mr Sarkozy, and a fairer society: he plans a 75% top tax rate, a boost to the minimum wage, higher taxation of companies and wealth, the creation of 60,000 new teaching jobs and a lowering of the retirement age, for some people, back down to 60, where it had been until Mr Sarkozy raised it in 2010.

At the same time, however, Mr Hollande has promised to keep to the outgoing government's commitment to bring France's budget deficit down to 3% of GDP next year. He has not wavered over this—a first for a Socialist candidate. Although he says that he will postpone balancing the budget until 2017, a year later than Mr Sarkozy had planned, not once has he advocated a deficit-financed stimulus for the French economy.

Where he has been—perhaps deliberately—vague is over how he will achieve this. France's public-accounts office, the Cour des Comptes, says that France will need to find an extra €20 billion ($26 billion) in savings each year just to stick to deficit targets. That is before adding on the spending pledges Mr Hollande made on the campaign trail—which, at €20 billion over five years, were not outrageous, but also not negligible. Balancing the books will be even harder if growth disappoints, as seems likely; Mr Hollande reckons on 1.7% growth next year, but the IMF expects just 0.5%. "He cannot reach his numbers by tax increases alone," says Guillaume Menuet, an economist at Citigroup. "He will have to do more to cut spending."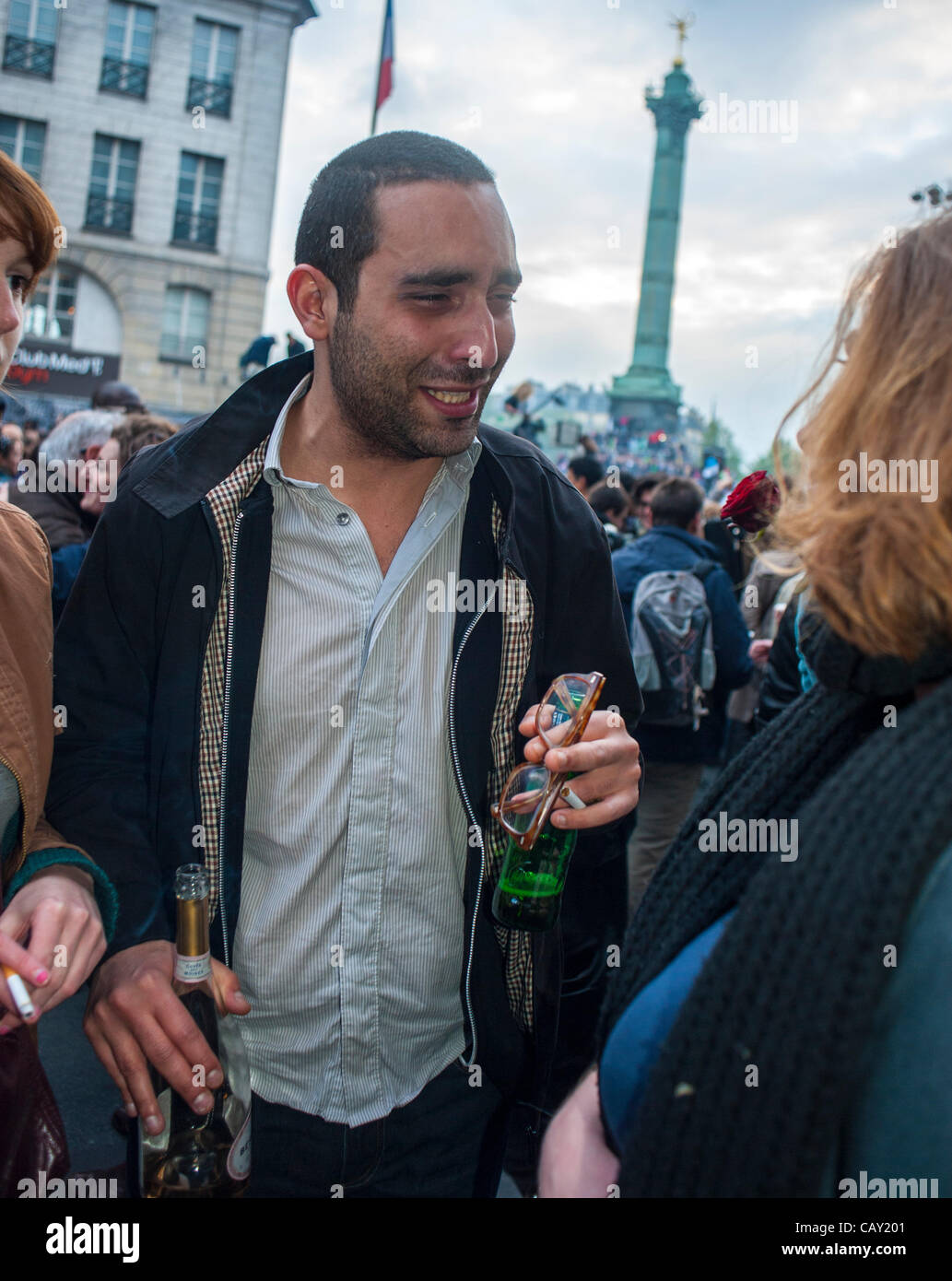 www.alamy.com/stock-photo-paris-france-crowd-celebrating-victory-of-the-french-presidential-41161569.html
Tears of joy after Macron`s victory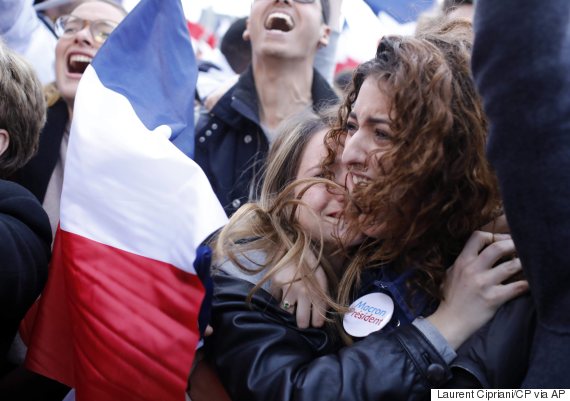 www.huffingtonpost.ca/2017/05/07/france-election-result_n_16471704.html
Prophetic article?
No, no need for that. Macron will disappoint his voters, too. Presidents aren`t as powerful as people think.
Also, most French people dont` realise they still enjoy a high standard of living due to increasing national debt which has reached nearly 100%.
See it rising over 10 years
www.tradingeconomics.com/france/government-debt-to-gdp
And it is natural that the society will not even think about giving up all the benefits and welfare. And it is natural Macron won`t be able to convince his compatriots to tighten the belt, so the situation will only get worse. One day the bubble must burst.
The next elections will be won by Marie Le Pen or a similar politician who will accuse the EU and foreign immigrants of all evil things which have taken place in France since WW2.
See you in 5 years` time1